About Bett EdTech 10 Dialogues
The Bett EdTech 10 Dialogues are virtual conversations, designed to foster meaningful exchanges and promote understanding among young women on gender equality in educational technology (EdTech). These 60-minute facilitated dialogues aim to create safe and inclusive spaces where young women can freely express themselves, engage in meaningful dialogue about the opportunities and challenges for women in EdTech, and cultivate their communication and critical thinking skills.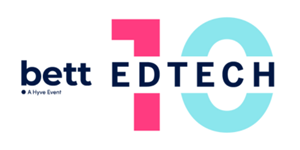 What are the benefits of participating?
Interact, exchange ideas, dialogue, with young women in EdTech from different cultural backgrounds.
Explore the opportunities and challenges for women in EdTech across different communities.
Speak up and share personal opinions and stories freely and honestly.
Cultivate 21st century and dialogue skills.
Learn from the experiences and perspectives of other young women in EdTech.
How to participate?
Follow this link to start your journey: Learning Dojo | Generation Global and enter code SEA-BETTASIA under the partnership code field when you get to the registration page.
If you have any questions, please consult our Support Centre or send us a request.