Generation Global Newsletter - Issue 3, 2022
Our third newsletter of 2022 has something for everyone. So, whether you are a learner reading this newsletter or an educator and practitioner, you will find something of interest!
This quarter brought us many firsts: the launch of our first online professional development course for educators, 'Introduction to Dialogue' and our first Instagram account, connecting young learners to Generation Global via the platform.
We wrapped up the SDG Dialogue Series with young people participating from over 20 countries and hosted, for the first time, a workshop for young adults (18-24) to become global communicators at AFS Youth Assembly in New York.
This quarter also marks one-year anniversary of our partnership with the Muslim World League in supporting young people to become global citizens.
Last month was a difficult one for many of us. We mourned the passing of Her Majesty Queen Elizabeth II, a beloved symbol of peace and prosperity. Here is a message from our Chairman, Tony Blair, on the death of Her Majesty The Queen.
Best wishes,
The Generation Global Team
Become a Generation Global dialogue educator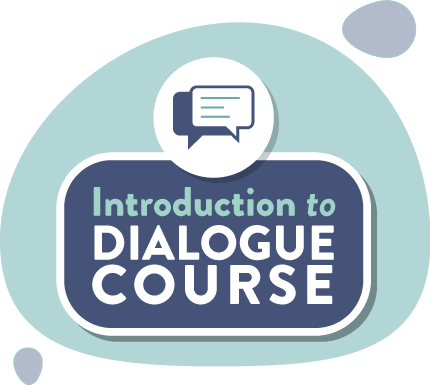 We have launched our first online professional development course, 'Introduction to Dialogue', designed to equip formal and non-formal educators with an understanding of dialogue skills, and the resources needed for implementing intercultural dialogue practices into their learning communities.
Participants in this free and self-paced course will learn about what dialogue is, how to teach the five core skills, and have access to Generation Global resources such as lesson plans, worksheets, skill-building activities, and an action plan to support their learners.
Log in to our Teacher Portal and enrol in this 4-5 hour course to receive a certificate and digital badge. There is no cost to complete the course.
SDG Dialogue Series 2022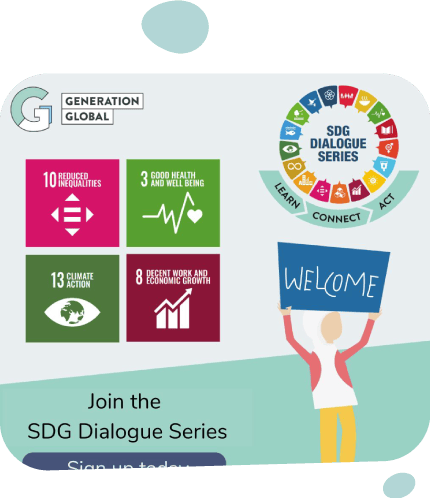 We hosted the SDG Dialogue Series for learners to gain knowledge and engage in dialogue on four select United Nations Sustainable Development Goals (SDGs), namely Good health and well-being (SDG 3), decent work and economic growth (SDG 8), reduced inequalities (SDG 10), and climate action (SDG 13).
Throughout July, 400+ learners from more than 20 countries shared their personal experiences through live video conferences.
After taking part in the SDG Dialogue Series, a student from Sri Lanka said,"I improved my listening and critical thinking skills. I learnt a lot of new perspectives from my global peers about what the wealth means to them.I personallyfeel that I have improved this time more than my last video conferenceand I am so happy about it."
It's official - Generation Global is now on Instagram!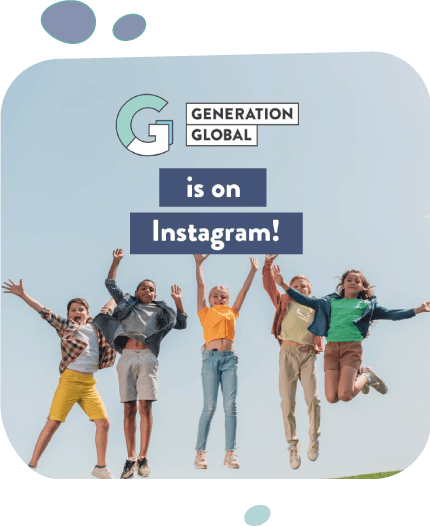 Through our dedicated Instagram channel, we will foster a community of young people and provide them with a space to discuss global issues that are important to them, such as Climate Change, Women's Rights, and Hate Speech.
We will organise events, quizzes, polls, and Q&As where young people will be able to express themselves, voice their opinions, and share their stories and experiences on issues that are important to them and their community.
Excited? Follow us at @gen global and help us reach the first 1000 followers!
Apply for our Educator Awards now!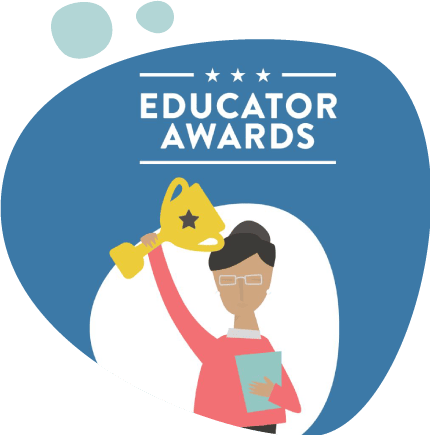 We have launched the 'Educator Awards' which recognises educators from all over the world for their outstanding use of dialogue in their learning communities.
This award honours educators in the gold, silver, or bronze categories who have demonstrated excellence in integrating dialogue and global citizenship into their teaching.
Visit this page to apply for the Generation Global Educator Awards and learn more about the award criteria. Last date to apply is 31st October.
Generation Global visit to India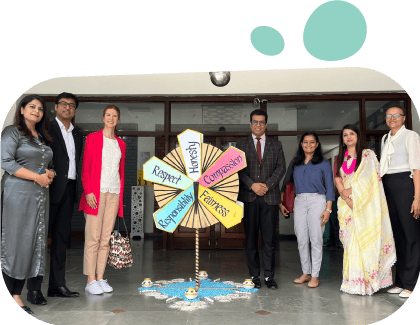 This quarter, the Generation Global team travelled to India to meet with our partner organisations and schools. From New Delhi to Lucknow to Chittoor, the team met educators, school leaders, and young people to learn about their experiences participating in Generation Global.
During the trip, we led focus group discussions in schools and communities to better understand what young people and educators enjoy and value, as well as the challenges they face, and to ensure how we can better support them
We also launched the Generation Global programme in the southern state of Andhra Pradesh, in collaboration with our partner Children Believe, to unlock the full potential of young people and equip them with global citizenship and communication skills. Read more about the launch here.

Through interacting with peers from other parts of the world, more awareness will be created among our students about current global issues and ways to address them. This will change their characters, and, in turn, they will change their communities.

Odette Kuunaa Dery
Teacher, Tamale (Ghana)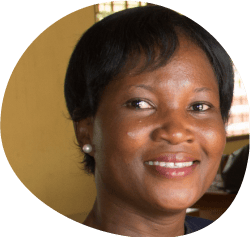 I have learnt to be brave in respectfully challenging and questioning perspectives that differ.

Ayna
Student (India)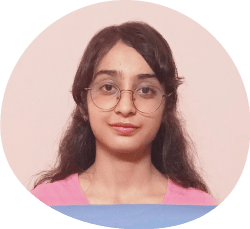 Generation Global at the Festival of Education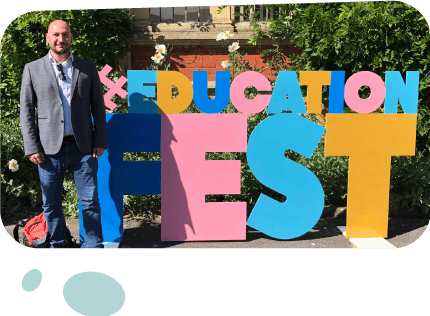 Generation Global's Digital and MEAL Lead, Lorenzo Raffio, led an interactive session on 'Cultivating Global Citizens and the Importance of Fun in Driving Educational Outcomes' at the Festival of Education in July.
During the session, educators and participants learned about Generation Global's approach to dialogue and the programme's gamified platform Ultimate Dialogue Adventure which equips young people to become active, open-minded global citizens in a fun and engaging way.
'Skills for Communicating with the world' at The Youth Assembly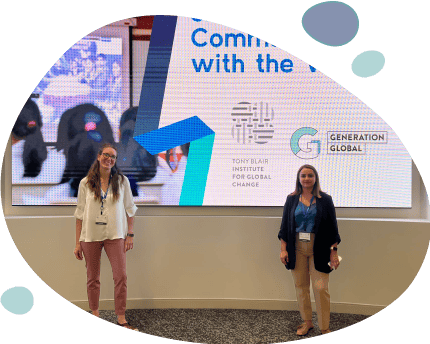 Generation Global led a workshop on 'Skills for Communicating with the World' at the 27th session of the AFS Youth Assembly in New York in August. Lisa Petro, our Education and Quality Lead, and Angelica Santana, our Education Specialist, addressed young adults to be global communicators capable of navigating their future pathways and social interactions within education, employment, and diverse communities.
Our executive chairman, Mr. Tony Blair also shared a message to all the future global citizens, leaders, and changemakers who attended the event. Watch his message here.
A partnership to create global citizens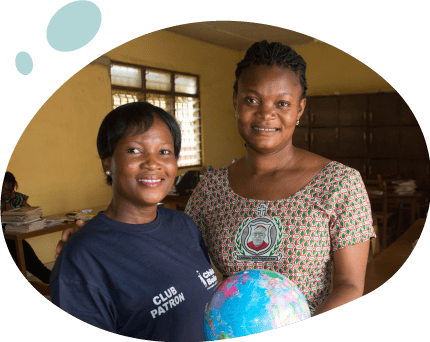 Almost 90% of youth in developing countries face barriers to accessing education and training globally. Read how Children Believe and Generation Global are empowering young people in with 21st-century skills to thrive in a rapidly changing world.
You can also watch this video to hear from Fred Witteveen, CEO of Children Believe, and Lucy Hayter, Director of Generation Global, about how this collaboration is connecting young people from underserved areas to the world.
Time for a World Education Service: Focused, Free and for All
To meet the United Nation's goal for quality education, we need to create over 272 million new school places each year by 2030. Read this report by the Tony Blair Institute for Global Change, which showcases how a World Education Service can deliver a low-cost global initiative for every child for free.
'Essentials of Dialogue' (EoD) now offered in seven languages
Our free downloadable classroom resource, 'Essentials of Dialogue', is now available in French! The EoD is now available in seven languages, including four of the six official languages of the United Nations. The French edition, along with all the other languages, is available on the resources page, and you can also access it through a direct link.
Growth Mindsets for Teachers and Learners
Whether you are new to teaching, or are an experienced classroom practitioner, Growth Mindsets for Teachers and Learners course will provide you with opportunities to reflect on your approach and language you use when teaching and achieve even higher learning outcomes from your students.
Sign up to our Teacher Portal to take this 2-3 hour course by our partner Commonwealth Education Trust and earn a certificate.
Solve real-world problems through technology
Technovation Girls is a free program that equips young women (ages 8-18) to become tech entrepreneurs and leaders. With the support of volunteer mentors, girls work in teams to code mobile apps that address real-world problems. Learn the skills needed to create real change in your life and community, and pre-register for Technovation Girls 2023 here.