Generation Global Newsletter - Issue 2, 2023
Welcome to our second newsletter of 2023, where we dive into all things dialogue and global citizenship. This time, we are exploring the important topic of 'Peace and Security.' Plus, we had an amazing time connecting with fellow educators in our first-ever Educator Meetup and Dialogue in Science Education workshop.  And guess what? Our community is growing stronger as we expand to Rwanda. 
Our latest report, "We Need To Act Now": Global Concerns Shared by Young People report, highlights the views of young people on critical issues that demand the attention of political leaders around the world. Their insights will surely make you think.   
Finally, don't forget to watch our featured film, which highlights our incredible work in India, nurturing future leaders who are determined to make the world a better place.
Best wishes,
The Generation Global Team
Introducing Our New Topic: Peace and Security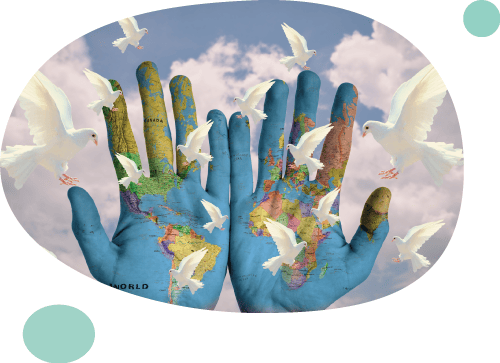 Generation Global has launched a new topic of 'Peace and Security' for young people to understand what this means and how it impacts us all.    
Understanding the concepts of peace and security will help young people to promote harmony, resolve conflicts peacefully, and contribute to building safe and inclusive communities. Young people interested in learning about this topic can sign up here or can also be invited through the Teacher Portal.
First ever Generation Global Educator Meetup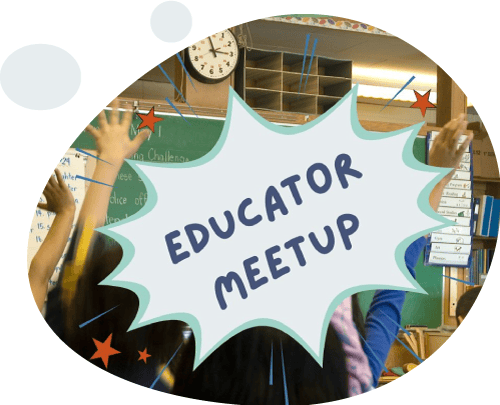 We recently hosted our first ever Educator Meetup, a fantastic opportunity where 100+ educators from 20+ countries came together to connect, collaborate, and enhance their knowledge on supporting students with 21st-century skills. 
During the meetup, educators shared best practices, engaged in thought-provoking conversations, and gained valuable insights. As one teacher put it, "Generation Global is not just a platform for our students to connect, but for us teachers to connect and learn as well." If you are an educator and would like to attend our next meetup, please sign up here.
"We Need To Act Now": The Global Concerns Shared by Young People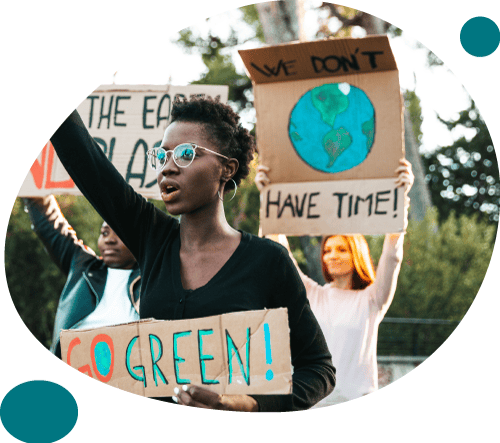 In a recent survey by Generation Global, young people have voiced their views on the critical issues that demand the attention of political leaders worldwide. Tackling climate change, education, and social inclusion took centre stage, emphasising the critical need for young voices in politics to drive real change. 
Despite feeling disillusioned, they are engaged and eager for change. It is essential for governing bodies at all levels to prioritise avenues that amplify their voices. Delve into our latest report to uncover the concerns and ideas of young people.
Educator Awards Applications Open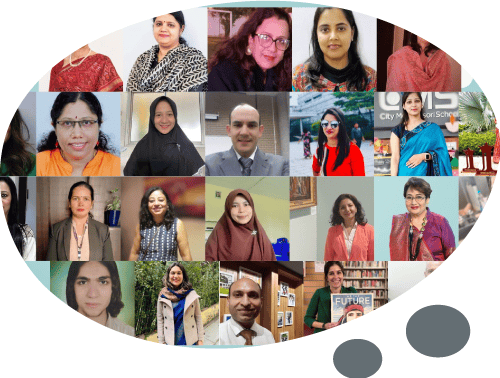 We are now accepting applications for our annual Educator Awards from educators, who have integrated intercultural dialogue and global citizenship education resources into their learning communities.  
This award honours educators in the gold, silver, or bronze categories. To find out more about the criteria and submit their application, visit the awards page here. Deadline for submission is 7th October 2023. 
Building Capacities and Strengthening Partnership in Mexico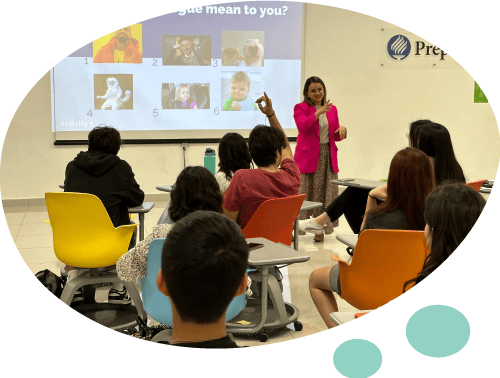 The Generation Global team visited our valued and long-time partner PrepaTec and their network of high-schools across Mexico to explore how together we are working to increase global citizenship through dialogue. We had meaningful conversations with educators and students in the PrepaTec Multicultural Program, observed dynamic lessons, and hosted workshops on deepening dialogue across four campuses in Monterrey and Mexico City.
Reflecting on the advanced dialogue workshop, one student said: "It's challenging to open ourselves up at the beginning of the deep dialogue exercise, but later we began to feel more empathetic. If we have empathy maybe others can have it too. We discovered new ways of looking at the same topic. We felt safe when noticing that everybody was listening to our opinions".
Celebrating Earth Day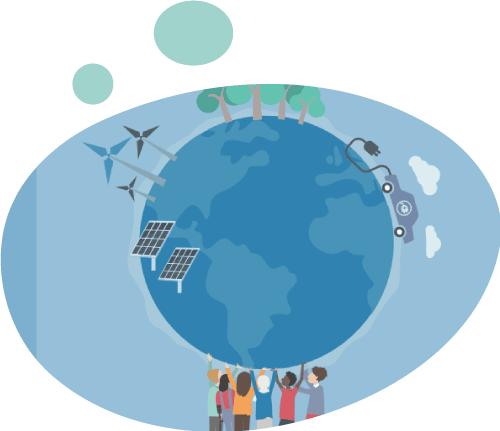 On Earth Day in April, we brought together over 400 young people from over 12 countries, including Costa Rica, Ukraine, Ghana, the Philippines, Kenya, Colombia, Nepal, and Poland, to dialogue on climate change, where they actively engaged in discussing the impacts of climate change in their own lives and communities.   
An Armenian student reflected on the dialogue, expressing, 'This dialogue gave me new knowledge on how diverse countries experience environmental issues and how they try to overcome them. My peers from Ukraine mentioned that the current war in their country has been severely affecting the environment.' Find more about the Earth Day Dialogues here.
A Shared Mission of Preparing Young People as Open-minded Individuals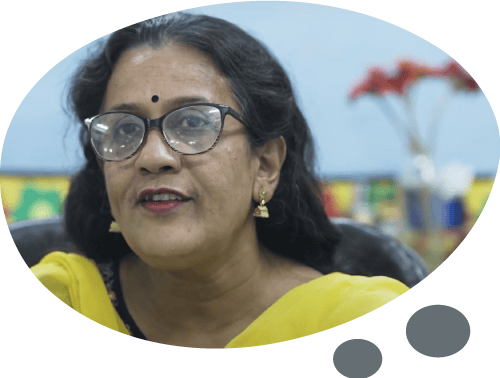 Shashwati Mukherji, a teacher at City Montessori School in Lucknow (India), recently shared her insights on how the Generation Global programme helps her school achieve its vision. She explores how the programme has empowered her students, helping them grow into self-expressive, confident, empathetic, and socially conscious individuals. 
Shashwati beautifully captures this transformative journey, stating, "I have seen personalities change, a shy and introverted individual becoming so confident and vocal." Read her full blog post here.
Generation Global at EdTech World Forum 2023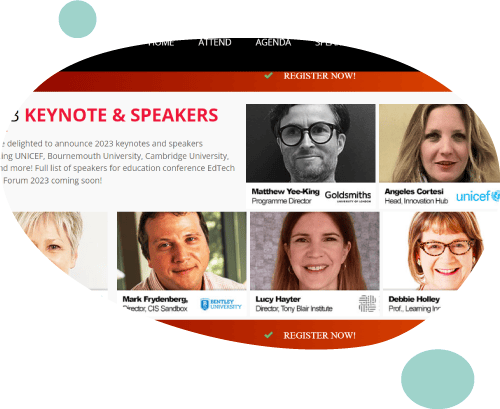 Our Director, Lucy Hayter, gave a captivating keynote at the EdTech World Forum 2023 in May, emphasising the power of EdTech in shaping global citizens and creating transformative learning experiences. She highlighted the importance of supporting educators, bridging the digital divide, and shared Generation Global's tools and resources for integrating future-ready skills into diverse learning communities.
Generation Global at the Festival of Hope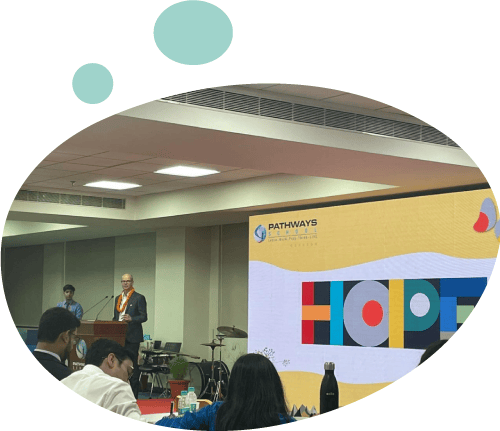 Shruti Sharma, Partnerships, Marketing and Communications Lead, attended the Festival of Hope event in Asia Pacific, which was organised by the International Baccalaureate and Pathways World School and brought together young minds, educators, and artists to discuss important global topics in May.
With nearly 200 participants from various schools in Delhi, the event offered diverse activities and captivating performances, leaving attendees inspired and engaged. We are thrilled to have been part of this incredible event that empowered young voices and fostered meaningful dialogue.
The Art of Asking Questions During Dialogue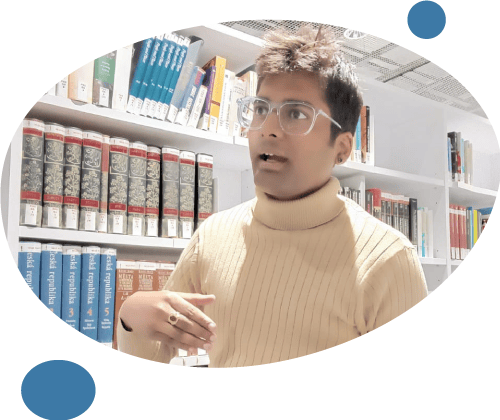 Discover the power of asking meaningful questions during dialogue with Yamun Sharma, our Alumni Moderator from India. In his latest blog, Yamun provides valuable tips and real-life examples to help young people sharpen their questioning skills on their journey to becoming global citizens. Read his blog here.
Dialogue in Science Education Workshop with Dr Neil Phillipson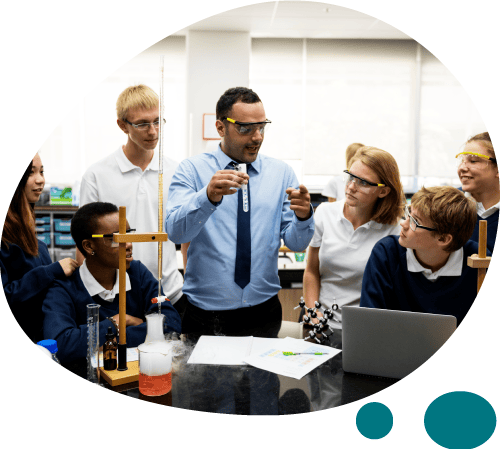 In June, we hosted a special workshop for educators on 'Dialogue in Science Education' with Dr Neil Phillipson to dive deep into the ways dialogue can transform their STEM related classroom. We were thrilled to have 80+ educators from 15+ countries, including Costa Rica, Colombia, Bhutan, Nepal, Ukraine, Ghana and many more. The diverse participation truly enriched the learning experience for all.
One of the participants expressed their gratitude, stating, "Thank you Dr Neil for the session. Soon we will be starting with the living and non-living things, so definitely I would request the science team to use this methodology by showing the presentation."
If you missed the workshop, you can watch it here.
Generation Global at the EdTechX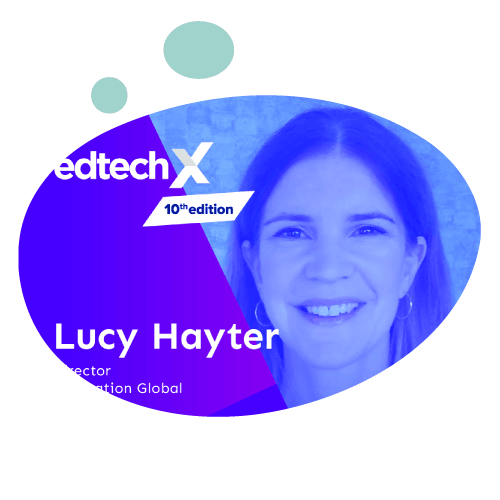 This June, Generation Global participated in EdTechX 2023 in London, where our Director, Lucy Hayter, joined a panel discussion on "Exploring the Case for Edutainment." Alongside esteemed co-founders and the COO of Supercharge Ventures, Ubongo, and Mini Studio AI, Lucy delved into the question of whether education and entertainment can blend harmoniously to enhance accessibility and drive improved learning outcomes.
Download teaching materials on Right of Girls and Women
Download our updated 'Rights of Girls and Women' teaching materials, which includes engaging activities, lesson plans, reflection exercises, and video conferencing tips to support educators in any educational setting. Download the free resource here.
Taking the spotlight in UNESCO report
We are thrilled to share that the Generation Global programme has been featured in the UNESCO Global Education Coalition's annual report for its impact in promoting global citizenship and fostering dialogue skills among young people globally.
This esteemed recognition serves as a testament to the unwavering commitment and remarkable synergy among education stakeholders in our collective pursuit of SDG4, transforming lives through quality education. Click here to read the report.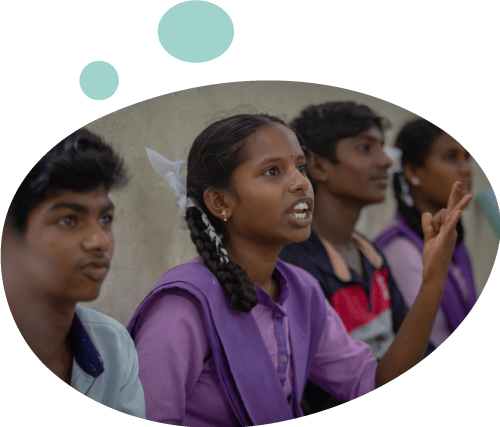 Generation Global has now reached 600,000 young people globally since the programme was established in 2009. 
This film, created in collaboration with our partners (City Montessori Schools and Children Believe), demonstrates our strong commitment to promote open-mindedness among young people and equip them with the necessary skills for the future. It also highlights our dedication to support educators in cultivating inclusive classrooms that foster meaningful dialogue.