Generation Global Newsletter - Issue 1, 2023
As we send you our first newsletter of 2023, we are all set to celebrate the power of young minds and voices. This quarter has been all about amplifying the perspectives and ideas of young people who will shape the future of our world. That is why we are so excited to dedicate this newsletter to these incredible trailblazers who are not only continuing their learning journey with us, but also inspiring those around them through their communication skills. Read everything they have to say here.
As part of our ongoing efforts to provide opportunities for young people to express themselves and realise their full potential, we hosted the SDG Dialogue Series and Global youth dialogues on human trafficking, where young people came together to discuss important global issues and SDGs. We announced the Educator Award recipients, recognising 27 educators from around the world for their commitment to global citizenship education. In addition, we launched the Generation Global programme in Indonesia's Subang regency to ensure that young people and educators have access to world-class tools and resources to make their classrooms truly global.
We have also added carefully selected guides and workshops from Generation Global and our esteemed partners in our resources section to help you and your learners continue your learning journey. We invite you to read on and be inspired.
Best wishes,
The Generation Global Team
Dialogue on the UN Sustainable Development Goals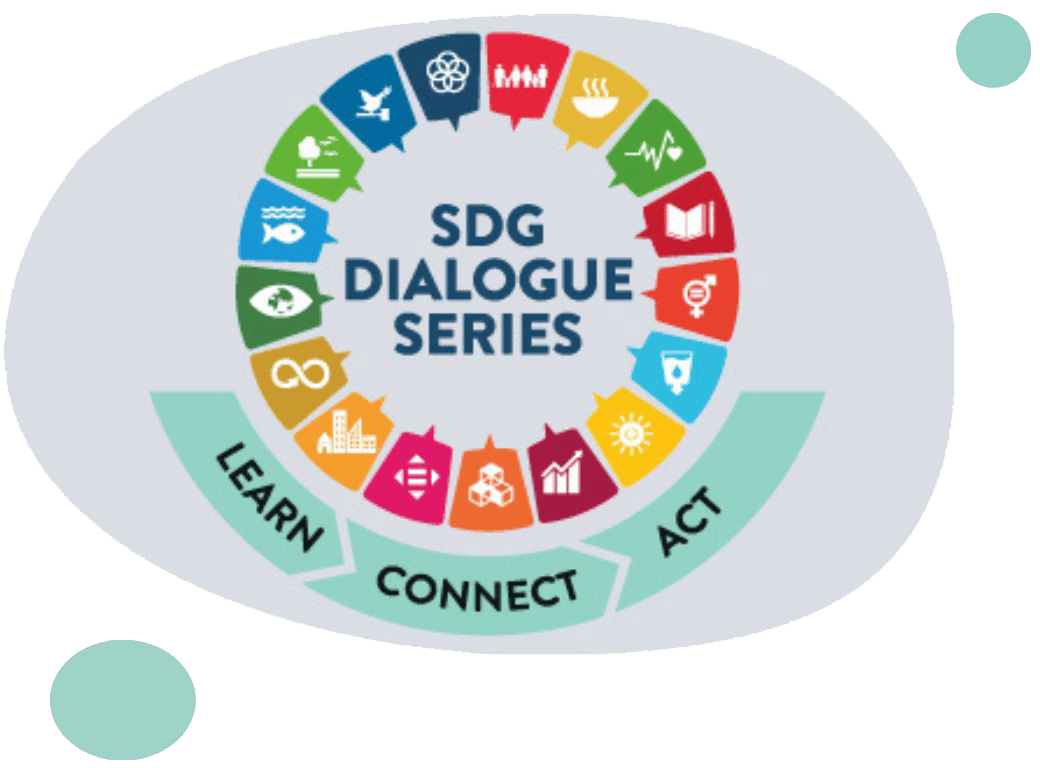 We hosted the SDG Dialogue Series for learners to gain knowledge and engage in dialogue on four select United Nations Sustainable Development Goals (SDGs), namely no poverty (SDG 1), quality education (SDG 4), reduced inequalities (SDG 10), and climate action (SDG 13).
Throughout January and February, 1000+ young people from more than 25 countries shared their personal experiences through live video conferences. After taking part in the SDG Dialogue Series, a young person from Armenia shared, "I was able to get over the fear of talking (social anxiety) and be able to communicate with others and see from their perspective of view on different things."
Educator Awards Recipients Announced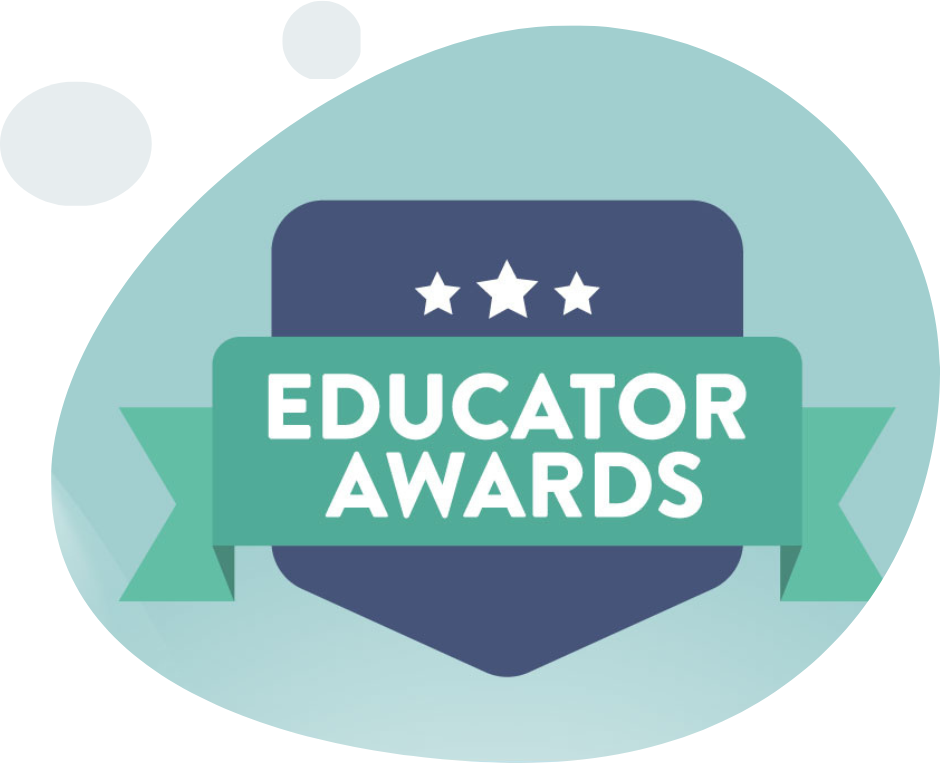 The Generation Global Educator Awards celebrate the power of dialogue in education and recognise those who are making a difference in their classrooms and communities. We announced 27 Educator Awards recipients from around the world in gold, silver, and bronze categories. Through their work, these educators are inspiring the next generation of global citizens who will be equipped with the skills to navigate an increasingly interconnected and complex world.
Congratulations to all the award recipients and thank you for your dedication to fostering dialogue and understanding among students and communities around the world. You can find out who these award winners are by clicking here.
Global youth dialogues on Human Trafficking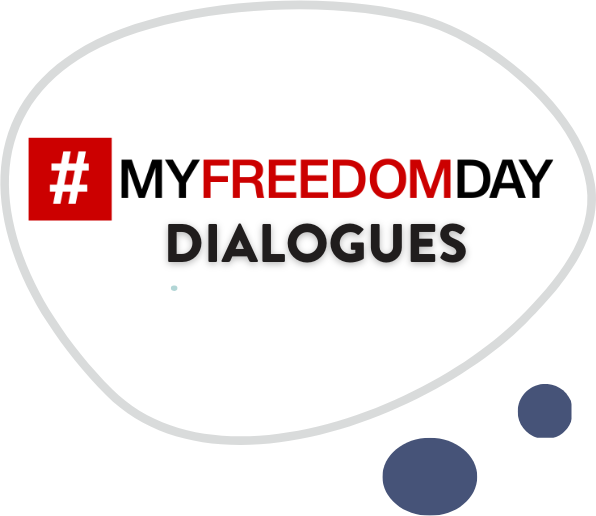 As part of CNN's international campaign, we celebrated #MyFreedomDay in March to raise awareness about human trafficking and slavery by organising global youth dialogues on this issue.This safe space allowed young people to think critically with global peers about the value of human life, tackling this global crisis, and ways to raise awareness and protect each other and our communities.
The dialogues were attended by more than 150 young people from about 20 countries, and one of the participants from India shared, "During the video conference, I was able to practice the essential dialogue skills such as Active Listening, Critical Thinking, and Reflection. I was able to deliberate upon Human Trafficking as a global issue. I could also interpret the causes, impacts, and measures to solve Human Trafficking as students and youngsters."
Making the SDGs Easy to Teach in Indonesia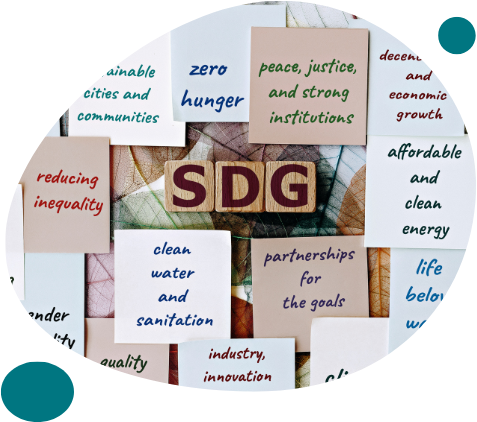 In January, we hosted a virtual session for educators in Indonesia to help them learn and understand the importance of dialogue on the United Nations Sustainable Development Goals (SDGs), as well as to remind educators of the importance of connecting the subjects they teach with the SDGs.
Ahmad Thohir Yoga of MAN 2 Kota Malang and Haryani Ekawati of SMAN 1 Dramaga, two of our star teachers, were invited to share their experiences using Generation Global resources to teach SDGs in their classrooms.
Capacity Building of Educators in Tamil Nadu and Andhra Pradesh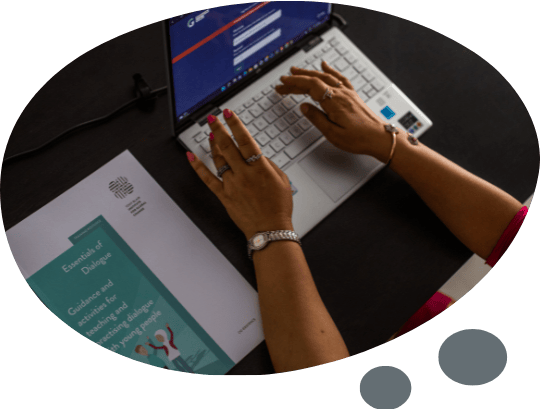 With our partners Children Believe, we trained 14 educators and programme managers in March to make their classrooms more inclusive and connected using Generation Global resources.
The educators actively participated in the training session and are eager to introduce the programme to their learners, who will have their first experience connecting with peers from around the world through live video conferences on global issues.
We are Growing!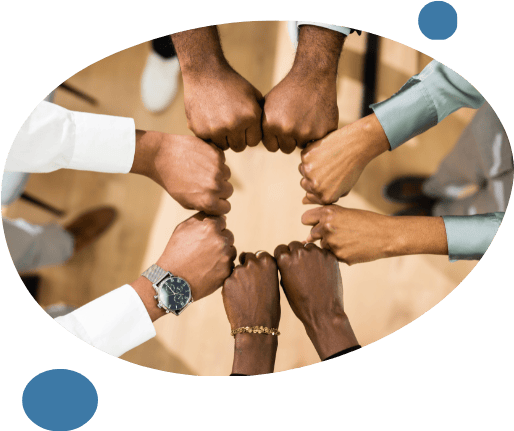 Generation Global has welcomed new team members to support various key projects, including special projects and safeguarding, strengthening our digital backend, scaling the programme in South Asia, and providing a seamless virtual exchange experience for young people.
We are delighted to welcome Joanna Slattery as Special Projects Lead, Kayla Crowley-Carbery as a Junior Data Analyst, Lili Qiu as Programme Coordinator, and Kannan Nair and Aishwariya Chauhan as Schools and Partnerships Coordinators, South Asia.
Global Citizenship - What is it for the youth of tomorrow?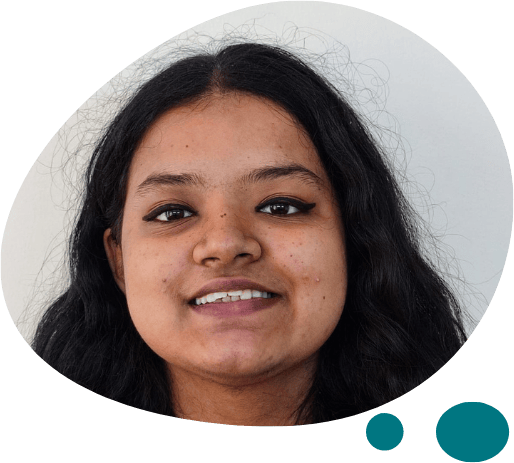 Vaidehi from India, a Generation Global alumni moderator, answers three important questions about global citizenship that young people today may have on their path to becoming global citizens in her blog. We invite you to share this blog with any young people you know who are curious about their relationship with the world.
Connecting in times of conflict: a story of resilience from Ukraine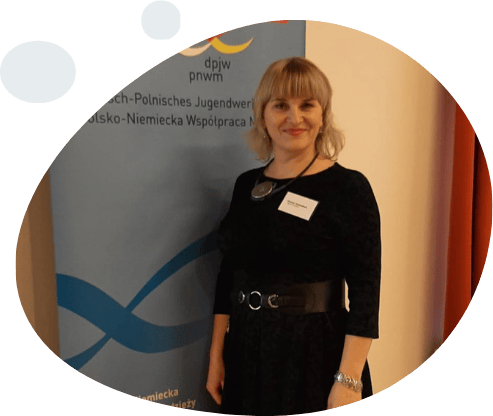 One year on from the start of the conflict in Ukraine, Generation Global celebrates the resilience of Ukrainian teachers. Here's how Olena, a Ukrainian educator, went above and beyond to ensure her learners stayed connected to the world, fostering meaningful connections and practising dialogue.
Webinar for young people on 'Communicating with peers around the world'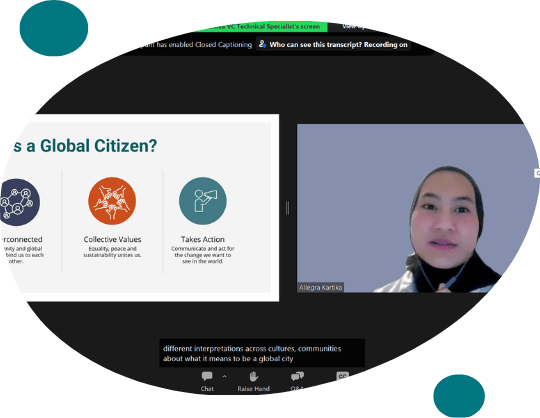 In February, we hosted a webinar for the young people of RISE network aiming to educate them about intercultural dialogue and how to become active global citizens. The webinars were attended by people from Nigeria, India, Ukraine, Egypt, Peru, Lebanon, and 40 other countries.
Young people were curious about how they could become a part of our global community and asked pertinent questions. A participant told us about their experience. 'It was actually very informative and provided effective ways of communicating with people with different views and opinions without resorting to violence,' they said_. I also learned about their_ Ultimate Dialogue Adventure__." The most powerful aspect of the webinar was the sense of community and connection that emerged among the participants.
Easy Ways to Sustain the Dialogue Skills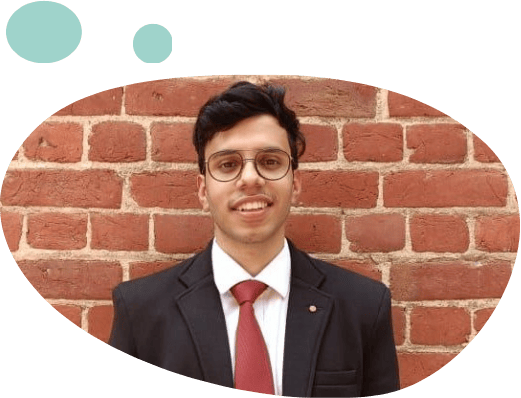 Rishabh, our alumni moderator from India, has been learning about the skills needed to be a global citizen through the Ultimate Dialogue Adventure, our student gamified platform. Rishabh's experiences have left an indelible mark on him, and he hopes that by sharing his journey, he can inspire others to embark on their own adventure of becoming a global citizen. Read it here.
Information session for educators in Accra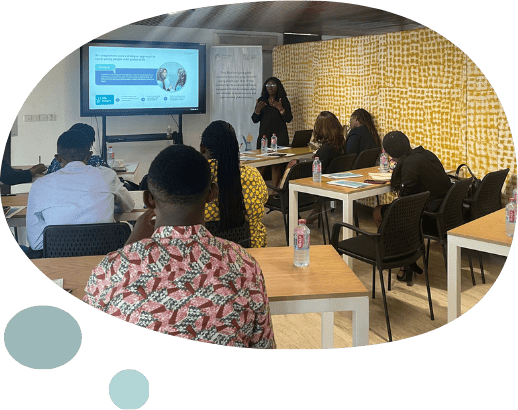 We organised an in-person information session in our office for school leaders from some of Accra's most esteemed schools to learn about our Global Citizenship education resources.
During the session, they discussed ways and approaches for incorporating the tools and resources into their schools so that young people can gain the confidence and skills necessary to be a part of the future workforce.
Updated Teacher Companion Guide
Generation Global has updated its 'Teacher Companion Guide', which is specially designed to provide educators and education professionals with resources and materials to integrate the Ultimate Dialogue Adventure into any learning communities. The guide is available here.
Teach2030 Professional Development Workshops
The Commonwealth Education Trust, one of our partners, is organising a professional development workshop for educators to help them upskill and develop their teaching practice. These workshops, led by education experts, will be aligned with the Cambridge Teaching Standards and the Teach2030 courses. Find more information about the workshops here.
AFS Global You™ programme for young people
The AFS Global You™ 5-week interactive virtual exchange programme is open for 14-17-year-olds. If you know young people who enjoy meeting people from different cultures and want to connect with global peers in a meaningful way, this programme is for them. The next cohort will run between April 4 - May 12, 2023. Find more details here.
Empowering young people to take charge of their educational journeys
ZNotes provides revision notes, past paper walkthroughs and topic-specific video content, to supplement teaching and learning for 7 international exam boards and their qualifications including IGCSEs, A-Levels, the IB and SATs. They also run podcasts that offer insight into potential careers, different university experiences and building a business from experts all over the world.

I learnt about the different ways students have been trying to act on this issue of climate change - the students from Israel were really creative, they shared about how their school incentivised students to recycle, how they had recycling activities, medicine recycling programs and more. The students from India were really creative, they even came up with their own song to sing while recycling.

As of far, I haven't taken any action yet, but I sure got a lot of inspiration from other students sharing their ideas.

A participant in a climate change video conference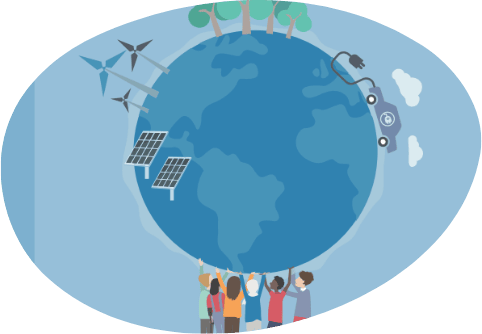 As teachers and leaders, we need to teach the youth that the world is much beyond differences on the basis of caste, colour, religion. The Generation Global programme teaches the children respect for diversity, co-existence, peace, harmony, and tolerance for differences.

Watch here how Reema is incorporating the Generation Global programme to provide global knowledge to their students beyond the four walls of the classroom and equip them with future-ready skills.
Reema Sethi
Principal, City Montessori School, Lucknow (India)